Town of Torrey ph. 315-536-6376
56 Geneva St.
Dresden, NY 14441
Town Government
Town Board
Supervisor and 4 Council members oversee the Executive, Administrative and Legislative operations of the Town of Torrey
Meets 2nd Tuesday of every month at 7:30pm, Town Office
View Town Board
Zoning Board of Appeals
5 member board, meets the 1st Monday of the month, 7:00 PM Town Meeting room
Five year terms
Robert Constantine- Chairman
View Zoning Board of Appeals
Planning Board
Town of Torrey Planning Board meets the third Monday of the month at 7:00 PM at the town offices. This five member board is charged with preparing and updating the Comprehensive Plan, providing an advisory function to other decision making boards, preparing subdivision development regulations and responding to the Town Board requests for input.
The term is five years.
George Dowse - Chairman
View Planning Board
Board of Assessment and Review
The Board of Assessment Review (BAR) meets the Thursday following the fourth Tuesday in May. From 4 - 8PM on May 26, 2022 in the Town Hall Offices. Taxpayers who feel their assessments are unequal, excessive, unlawful or misclassified have a right to have their assessments reviewed by BAR. BAR exercises judgement and discretion to render an impartial objective determination on complaints that come before the board. The members are appointed by the Town Board to a five year staggered term.
View Board of Assessment and Review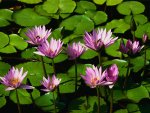 Town Clerk
Betty Daggett- Town Clerk /Tax Collector, Registrar & Notary Public

315-536-6376
email: townclerk@townoftorrey.com
M-F 9:00am - 4:30pm Oct - April
M-Th 8:30am - 4:00pm April- Oct
Friday 9am -Noon April - Oct

Hired 1999, Elected 2002, the Town Clerk offers her service to the residents, supports the financial and administrative operations of the town, supporting the Town Justice, Highway Superintendent, Code Enforcement Officer and Supervisor.
Hand delivery of vital records as birth and marriage certificates allows interaction with the residents.
June 2016 was notified she had met the requirements of education and experience credits to receive the title of RMC- Registered Municipal Clerk.
April 2017 with fellow clerk Bobbi Wolfe- Town of Benton attended the New York State Town Clerk Association Conference in Rochester and were honored with their RMC certificates. Receiving the title of RMC is proof to the Town Board and residents of a clerk's dedication to the profession and position they hold.
NYSTCA President Elect Lisa Cooper presented the certificate awards
The office includes:
Tax collection Jan-April Town & County taxes
Licenses- marriage, hunting, fishing, dog & birth/death certificates
Fee collection such as building permits, fines & fees issued by the Code Office
Data Processes for Justice Court
Minutes of all evening Town, Planning and Zoning Board meetings
Committee meetings
Keeper of Town records and attends training regularly
Secretary to the Highway Superintendent
Secretary to Code Officer
Court Clerk
Town Judge
Hon. George R Thompson (315)536-5655
Court is held each Tuesday at 2:00PM in west side of Town building in clearly marked entrance.
Criminal Court is held the first Tuesday of the month at 2 PM with Yates County ADA Michael Tantillo in attendance.
Judge Thompson handles criminal cases, motor vehicle infractions, small claims and civil court cases, village and town law infractions.
Highway Department
The Highway Department takes care of Torrey's 21 miles of paved roads and 8 1/2 miles of dirt road.
Tim Chambers, Highway Superintendent,
Dave Bond, Deputy Highway Superintendent
can be reached at
315-536-3567 office
315-729-2706 cell
Historian
Nancy Sarver-
appointed 2021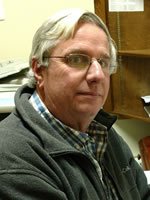 Building and Code Enforcement
Dwight L. James, Town of Torrey Code Enforcement Officer / Zoning Officer is available by cell at 315-730-3291 to set up an appointment.
The bulk of Dwight's work is on site determining permits.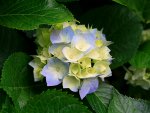 Town Assessor
Stephanie Holtz Torrey Town Assessor
Office- Town of Benton Offices at 1000 State Route 14A
Office hours are Monday, Tuesday 9 am -4 pm Wednesday, Thursday 9 - Noon
Phone 315-536-7551.
Her email is assessor@townofbenton.us.
All Rights Reserved

Copyright © 2023 Town of Torrey • New York • Yates County • Seneca Lake